We're a group of developers that love solving real-world issues and getting the most out of people's existing software investment, we're not here to sell you our product - we don't have one. We're here to be your invaluable resource to ironing out your technical wrinkles. We can tie small single-install systems to cloud-based global platforms, and everything in between.
Time Saving Scales Brilliantly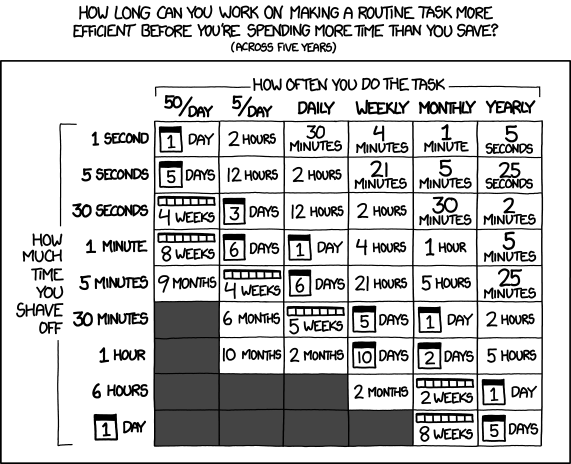 This table shows what we aim to achieve with all of our clients. If we can save just 5 minutes on a task you do 50 times a day, that could be a clunky sales process, time spent looking up details on separate systems. Over 5 years that amounts to 9 months of wasted time.
Image courtesy of XKCD